Indo-Portuguese Mother-of-Pearl Dish, Gujarat, Mughal Period, 17th Century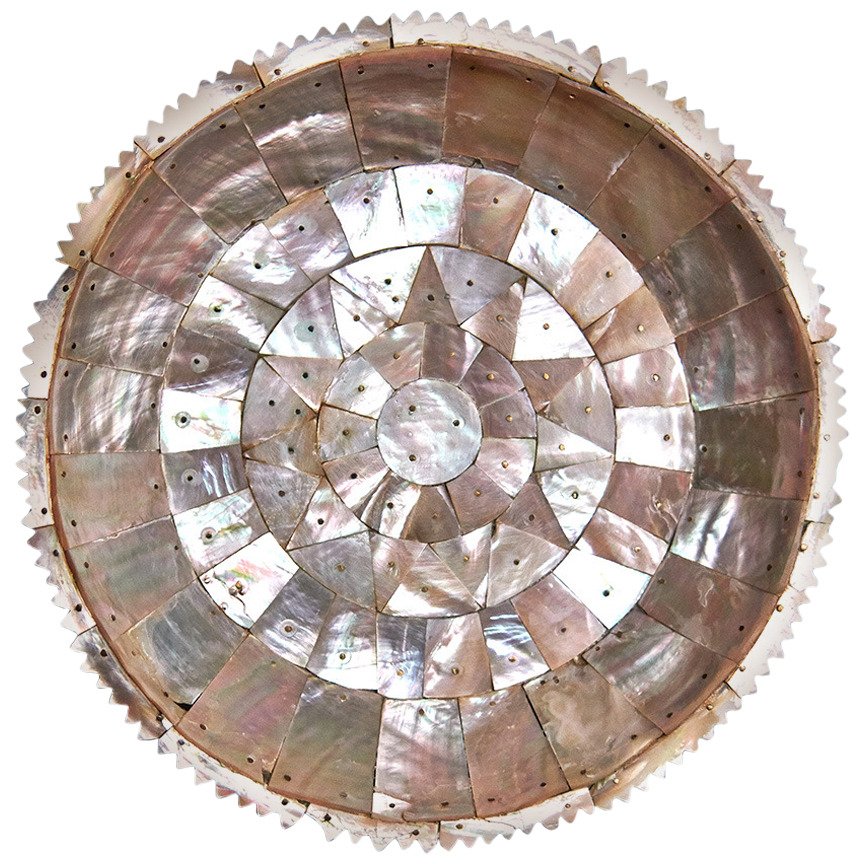 Indo-Portuguese Mother-of-Pearl Dish, Gujarat, Mughal Period, 17th Century
An Indo-Portuguese mother-of-pearl dish, Gujarat, Mughal period, 17th century.
Of western shape, this dish and other examples were luxury items meticulously crafted by Muslim Indians for the Portuguese market from the 16th-17th century.
The only dated example remains in Lisbon and is incised 1568 on the back. Similar examples are at The Metropolitan Museum of Art, New York, The Victoria and Albert Museum, London and the Museu do Arte Antiga, Lisbon, etc.
This is an extraordinary example for a Fine collector.
Gujarat, Mughal period, 17th century.
Materials: mother of pearl
Size: 8" diameter x 1 1/2" deep